China Link
We are now officially partnered with Xuefulu primary school in China. The principle behind the link is to promote common characteristics which all children should have if they are to: learn successfully; become confident individuals and contribute effectively to the world in which we live.The link will also raise awareness of the fact that we are all living in and impacting upon a global community and that whatever we do now will have implications for future generations.
In October 2014 Mrs Tandy visited China to initiate the link and this was followed by a reciprocal visit by two teachers frm Xuefulu to Chapel End. The teachers spent some time with each class, working with our teachers to deliver lessons and studying the different methods we employ to help the children learn effectively.
The teachers also taught some traditional calligraphy to the children using bamboo brushes and inks.
Chinese New Year 2020 — a Rat Year The Date Is Based on the Lunar Calendar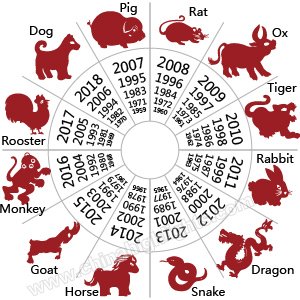 12 Chinese zodiac animal signs, Read more onChinese zodiac
Chinese New Year 2020 begins on 25th February, and ends on 4th February. It is day one month one of the Chinese lunar calendar, and its date in January or February varies from year to year (always somewhere in the period January 21 to February 20).
The Chinese lunar calendar is associated with the Chinese zodiac, which has 12 animal signs: rat, ox, tiger, rabbit, dragon, snake, horse, goat, monkey, Rooster, dog, and pig. Each animal represents a year in a 12-year cycle, beginning on Chinese New Year's Day. 2020 is a year of the rat.
The photographs below were sent to us from our link school.

Files to Download